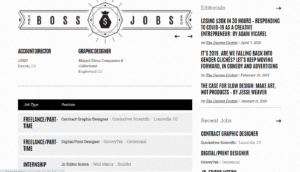 Becoming a freelancer is simultaneously one of the most freeing and frightening life adventures you will ever be a part of.
In time, you grow a strong and refreshing client source that allows you to leap from exciting project to exciting project. You feel yourself a master of your own time as you're no longer chained to some overlord's desk from morning to midnight.
The keywords here are: in time.
Right now, you are just as likely to be feeling the stinky breath of reality that asks on repeat, where is your next paycheck coming from? How will you pay your rent? How will you pay for those groceries at Trader Joe's?
Have no fear. Being a freelancer no longer means you have to go it alone. There is help for Denver's non-typical workers. In fact, this thriving city of Denver in which we live is bursting with resources to help freelancers like yourself.
While coworking with other freelancers and teams is a great way to gain exposure and develop relationships here, Denver has many other online resources that are just as nifty.
Here's a few:
The Egotist focuses on local creative and related jobs (project management, account executive, etc.) primarily and is a great resource for freelance job seekers and companies. This service is used by many local agencies located along the front range. It is a freemium model.
Artisan Talent is a new service that focuses on local companies hiring local freelancers. They have offices in Denver and about five other cities.  They work directly with creative freelancers and local companies so you can get to know the client, work with a collaborative team, and get paid fairly.  All good things.
This is a large international recruiting agency with a local Denver office. They often work with larger companies in the area like Einstein Bagels and Dish Networks. They have a variety of work across all fields and a helpful website listing appropriate wages for projects and tips.
Built In Colorado has been up since 2012 and is mainly a magazine and jobs board site for startups in Colorado, with a heavy focus on Denver and Boulder. The jobs posted are mainly for developers but there are a good handful of gigs for creatives and marketers. This is a good resource if you want to work with young and exciting companies.
The Creative Density community  full of friendly freelancers and remote workers that are working hard to balance life, work, fun. We like to help out by doing little things such as having barbecues, sports, and impromptu lunch runs.
It's an exciting time to be a freelancer and we hope these tools help you create the life you want.