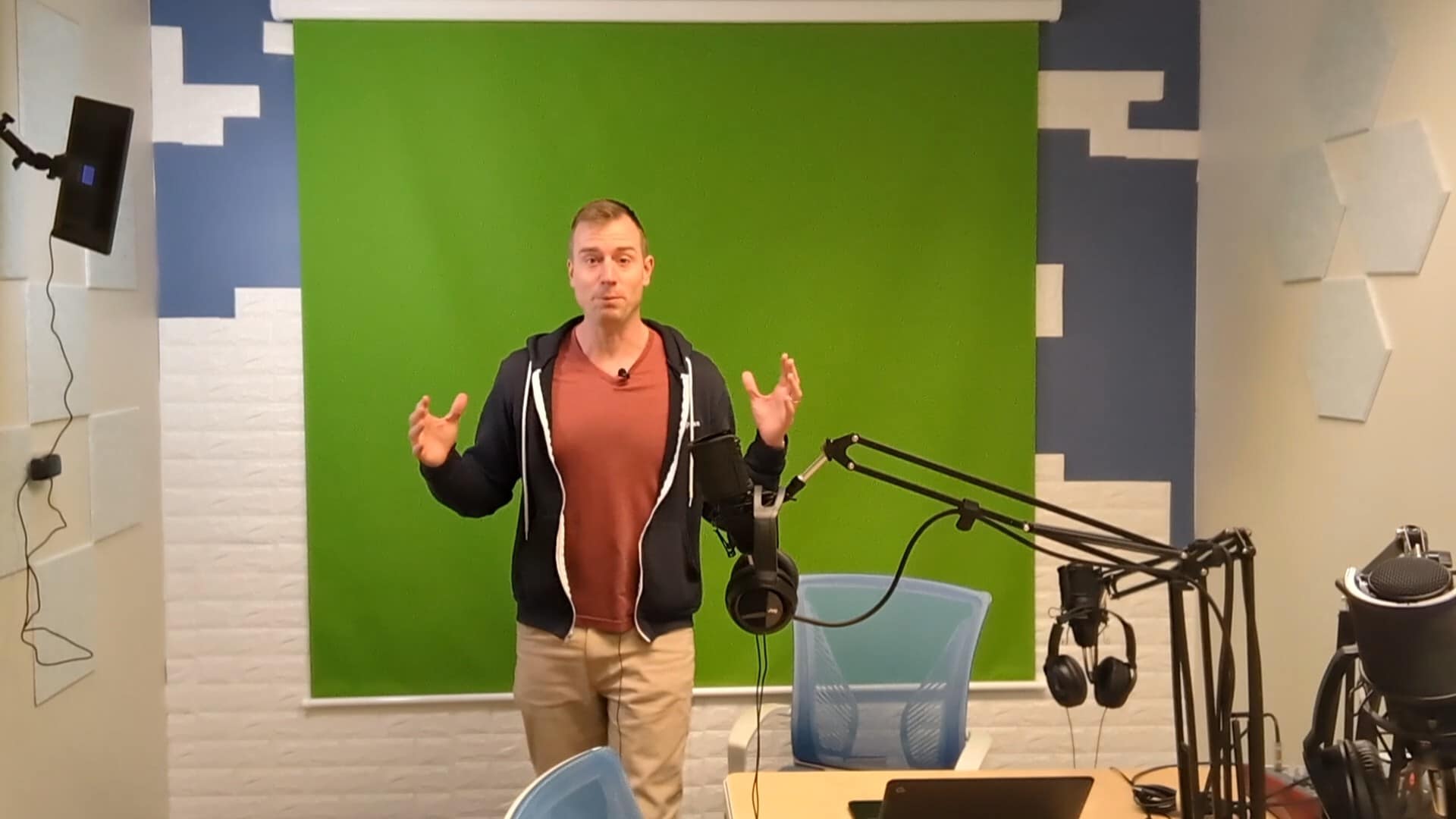 3 years ago we launched our podcasting studio. We've had over 43 podcasts launched out of the Denver studio.  It's awesome, but we kept getting requests for one thing – video!
Tiktok, Instagram Live, Youtube, and LinkedIn training videos have proven over and over again to capture eyeballs. People have wanted to easily add video of their podcasts or come in and make quick shorts ever since we've launched the podcasting studio in Denver. Well, now creating a training video, a professional social media video, or just capturing your podcasting with video is now super easy. Plus, you'll look good.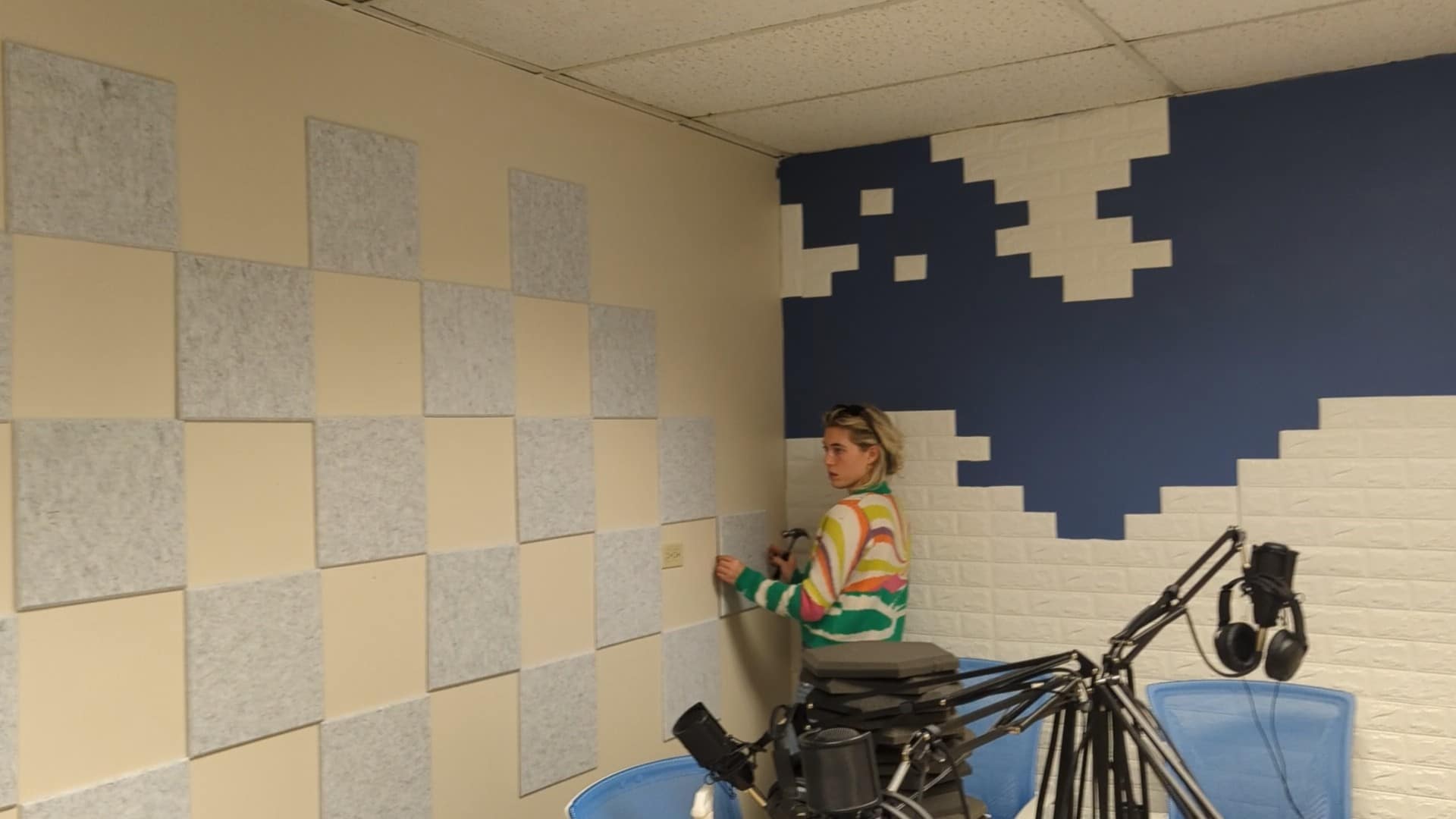 Our Upgrade Podcasting Studio – Now Video Studio!
One thing that has been awesome about our podcasting studio is how easy it is and how good people sound. It's a real good balance of professional sound, easy to use, and affordability for Denver's creators. We wanted to keep those same principals when we included video. It's part of the reason why it took us awhile to add video. We wanted to get it right while keeping the price low. We've done just that.
Green Screen – Record in Denver but be Anywhere
We've added a large pull down green screen so you can film and look like you're recording from a remote location or a fancy mansion. Instagram, Zoom, Tikitok and dozen other apps have made green screens an important backdrop for anyone that wants to look professional or make creative and compelling videos. 
Dual Lighting Panels – Way more than a ring light
We've mounted two bright LED panels that are adjustable for color and brightness. These lights not only prevents shadows and dark spots in your videos, it also color adjusts so you look great in video. If you really want to look professional then you can also use the LED lights to add depth to your video when sitting or standing.
Lapel Microphone with Android and iPhone Adapters – Stop Sounding Distant
Poor sound quality is a big reason why people stop watching videos. Syncing the fancy podcasting microphones with your cell phone will provide the best sound, but it's complicated. We don't like complicated things. We purchased a POWERED lapel microphone with an extra long 20 ft cord so it will sound great. The microphone hides under your clothes so it's not seen and yet you sound like you are talking directly into the camera. 
Tripod – Record Solo!
We have a tall tripod designed to hold cell phones in landscape or portrait mode. You can set it up close to you while you're podcasting or have it several feet away for a training video.  
More Sound Dampening
We've added more professional and decorative sound dampening panels that reduce echo throughout the space. You already sounded great, but now you'll sound fantastic.
We're really excited to bring our new video and podcasting studio to the Denver community. As always, coworking members get hours included in their membership but non-members can use the space for a low $15 price. We want you to stop making excuses and just start making. I'm excited to see what everyone comes up with.