Tired of  being distracted working from home?
Join the friendliest coworking space for remote workers, freelancers, and small teams. Locations in Denver and Lone Tree.
Offices start at $500.

We're more than a desk to rent
 Since 2011, we have been more than a desk to rent. We are a community that will keep you going, help brainstorm ideas when you're stuck, discuss ski plans over lunch, and play yard games after a long conference call.
With the right people you'll have more fun and be surprisingly more productive. Join Us.
Offices
Perfect for individuals to small teams that want privavcey, flexibility, and community.
No hidden fees. No Lease.
Coworking
Be productive with friends with coworking. Designed for remote workers that want to get out of the house. Plans start at $75.
Podcasting
No more excuses! For $15 an hour you can use our 4-mic studio to record your next episode. Sound great and it's easy to use.


Simple Monthly Pricing
All inclusive with furniture, fast internet, craft coffee, meeting room space, kitchenette, and much more.
First and last month required to move in for offices. Cancel anytime.
4 day per month
Shared Desk
12 days a month
Shared Desk
Unlimited Days
Shared Desk


We are located in neighborhoods you love
One Membership for 3 Locations. Always Full of Friendly and Productive People.
Capitol Hill
Bright and Modern
Individual Offices
Uptown
Casual and Creative
Shared Desks
Lone Tree
Creative and Professional
Offices and Desks


Everything you need, plus free monitors
(we're the only ones that do that).
Awesome people are just the start. We also have phone booths, strong WiFi, great coffee, printing & more.

24/7 Access

Craft Beer

Extra Monitors

Telephone Booths

Bike Storage

Great Coffee

Fast Wifi

Yard Games

Conference Room

Great Lunch Spots

Fireplace

Kitchen


Everything you need, plus free monitors
(we're the only ones that do that).
Awesome people are just the start. Everyone gets 24/7 access, phone booths, strong WiFi, great coffee, printing & more.










'I moved to Denver, kept my job, and worked from home. I hated it and joined Creative Density. Best decision since moving.'
Josh, software developer

Frequently
Asked
Questions
Are you open right now?
Yes, all of our locations are open and welcoming new members. We are not operating at 100% due to local restrictions, but we have plenty of room to social distance and remain safe. 
How are you keeping the coworking space clean?
We are cleaning 3x a day and have hand sanitizer and cleaning wipes throughout the space. We have also added virus trapping filters to our HVAC systems.
Are you requiring masks to be worn?
Yes, it's like restaurants. When you are in a shared space or walking around you must wear a mask. Once you sit at your desk then you may take your mask off.  We are enforcing these rules.
What if I or someone gets sick with COVID?
We are asking people to stay home if they are sick with listed symptoms throughout the space. We have added flexibility to our plans to encourage people to stay home with rollover coworking days. We will also notify everyone that has been in the space within the week if a member tests positive. 
Do you have private offices?
Yep! We have private offices for one to four people starting at $500 or $550 per month. All-inclusive, no hidden fees, no leases.
 How you separated the desks?
Yes, we have added barriers and moved desks around so you can properly social distance. We have signs to take with you to reserve the spot next to you in order to practice additional distance. 
Do you monitors and a place for me to take Zoom calls?
We have monitors all over the place for you. We're the only coworking space that does that. We also have private phone rooms throughout. If there is an empty office then you can also just use it too. 
Someone needs to be home to watch the kids. Can I share a membership with my partner?
Yes, we get times are changing constantly and we've added a new plan for parents. For $199 you can share a full-time membership with your partner. Only one person can be in a time.
Testimonials
Why People Choose Creative Density
"I moved to Denver and joined Creative Density right away. It's the best decision I made as a remote worker new to the city. "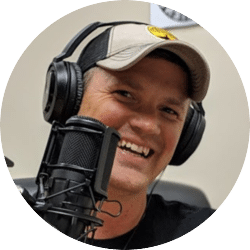 "Casual, productive, and an awesome community. There are also a variety of rooms and enough phone booths."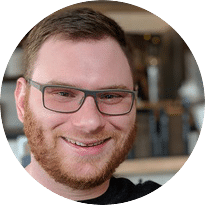 Schedule a Tour
Come on in! We'll show you around.