Lone Tree
A modern and professional hub for small teams and remote workers. Sunny patios, spacious offices, and a welcoming atmosphere.

        Mountain Views
Take in them Rocky Mountains from your west facing office or from our rooftop patio. Enjoy your craft coffee or beer with a view.
       Flexible Terms
Flexibilty is key to any business. We have weekly to monthly to annual plans so you and your growing team can stay nimble.
No Hidden Fees
We like to keep things simple. This means no nickel and diming with surprise internet fees, kitchen fees, or cleaning. It's all inclusive.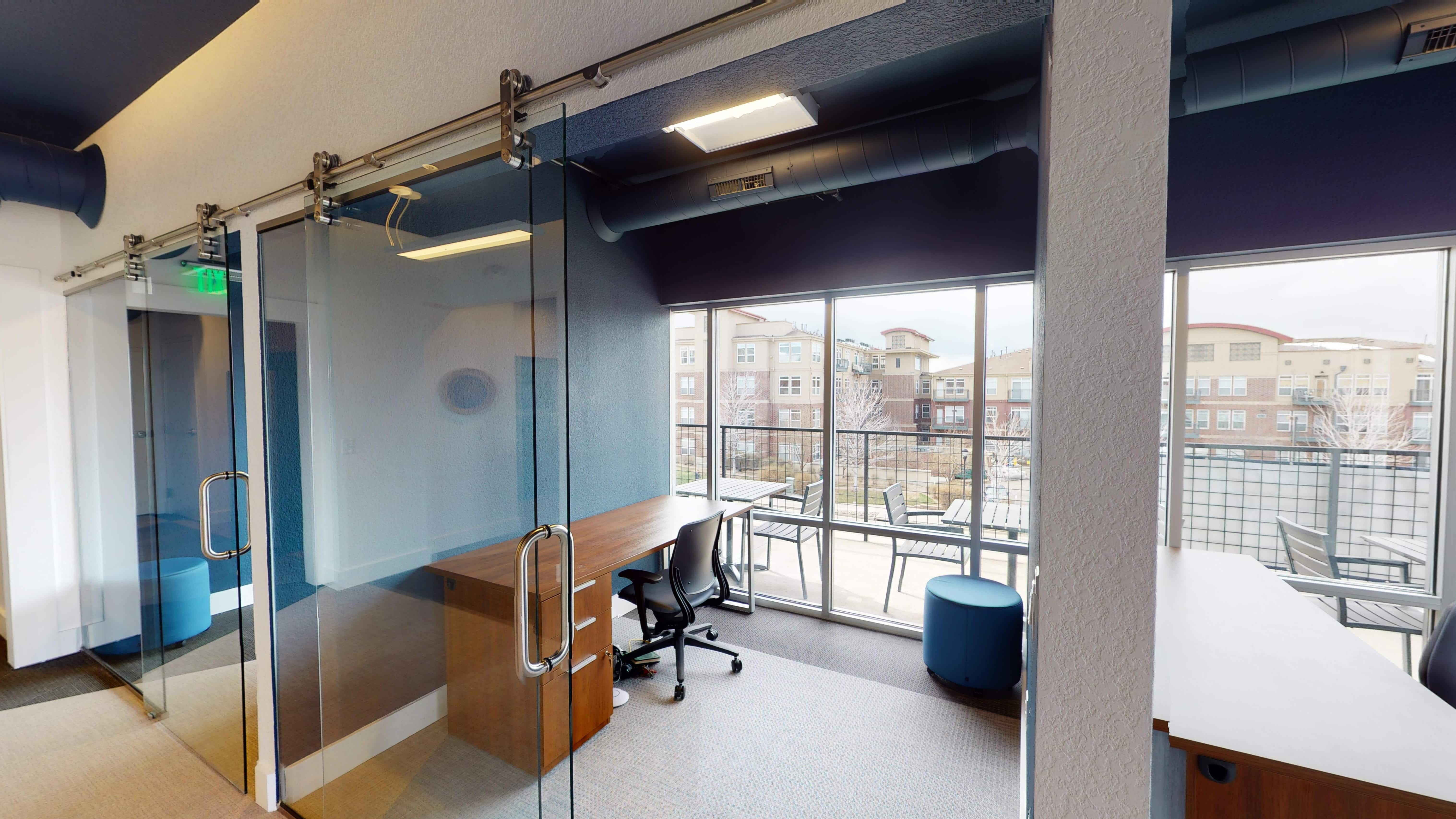 Monthly Pricing
All inclusive with furniture, fast internet, craft coffee, meeting room space, kitchenette, and much more. Private offices require 3 month lease minimum, and first and last month to move in.
4 days per month
Shared Desk
12 days a month
Shared Desk
Unlimited Days
Shared Desk
Amazing views for up to 3 people


Everything you need, plus free monitors
(we're the only ones that do that)
Awesome people are just the start. We also have phone booths, strong WiFi, great coffee, printing & more.


Fast Wifi

24/7 Access

Conference Room

Craft Local Coffee


Kitchen

Extra Monitors


Located by Park Meadows & Lincoln Avenue
Located in the commercial space of the upscale Cortland Homes near Clock Tower Grill and the Lincoln light rail station.