The Podcast Studio
Share your story

Making Podcasting Easy & Affordable
You and your company have a story to share. We're making it easy for you to get the word out. We created a studio that is easy to use with professional quality equipment. You bring a computer, plug in, and hit record. All at a silly affordable price of $15 an hour.
There is now a $100 monthly podcasting plan that gives you 10 hours a month. This is great value for weekly podcasters.

Location:
Creative Density Capitol Hill at 800 Grant St.
Rate:
$15 per hour
Hours available:
7 am to 10 pm. If it's your first time then you'll have to come during normal business hours for training.
Set Up:
4 mic with mixer ready to go
We recommend you give yourself 5 to 10 minutes before and after recording to get set and cleaned up.

Take your prodcation to the next level
Get Discovered with Social Media Videos
We help create 15 and 30 second promo clips for Instagram, Youtube, and Facebook to help your podcast stand out.
Sound Professional with Audio Editing
The studio makes you sound great, but we'll help you transform your 90 minute ramble into a tight 30 minute concise episode.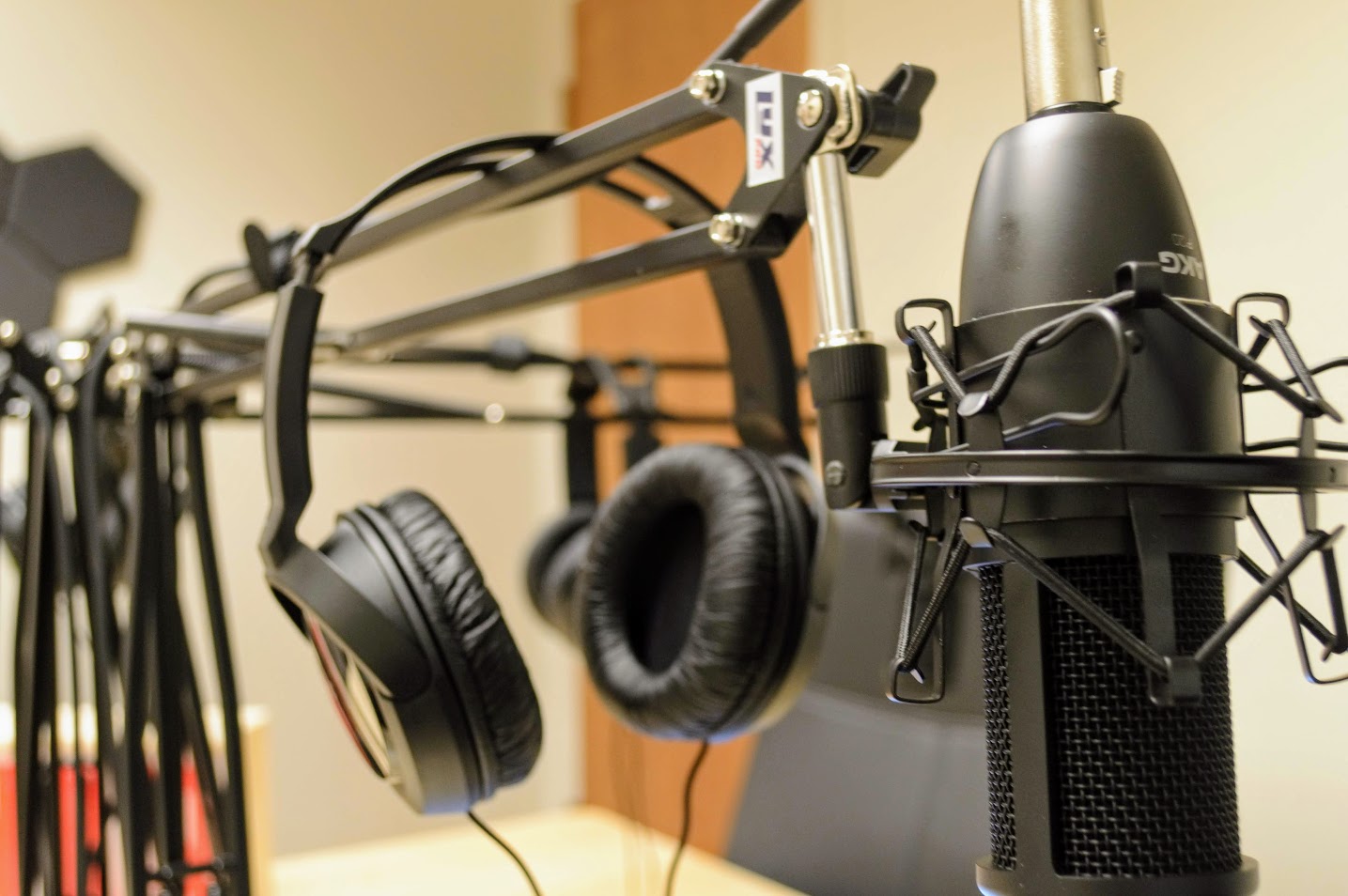 Booking is easy and fast. You can book up to 3 months in advance. Returning users have after-hour access while first-time users are based on staff's availability for training.

Parking
Available right out front. Free 2 hour parking and $1 an hour meter parking are easy to find. All parking is free after 6.

Schedule a Tour
Come on in! We'll show you around.