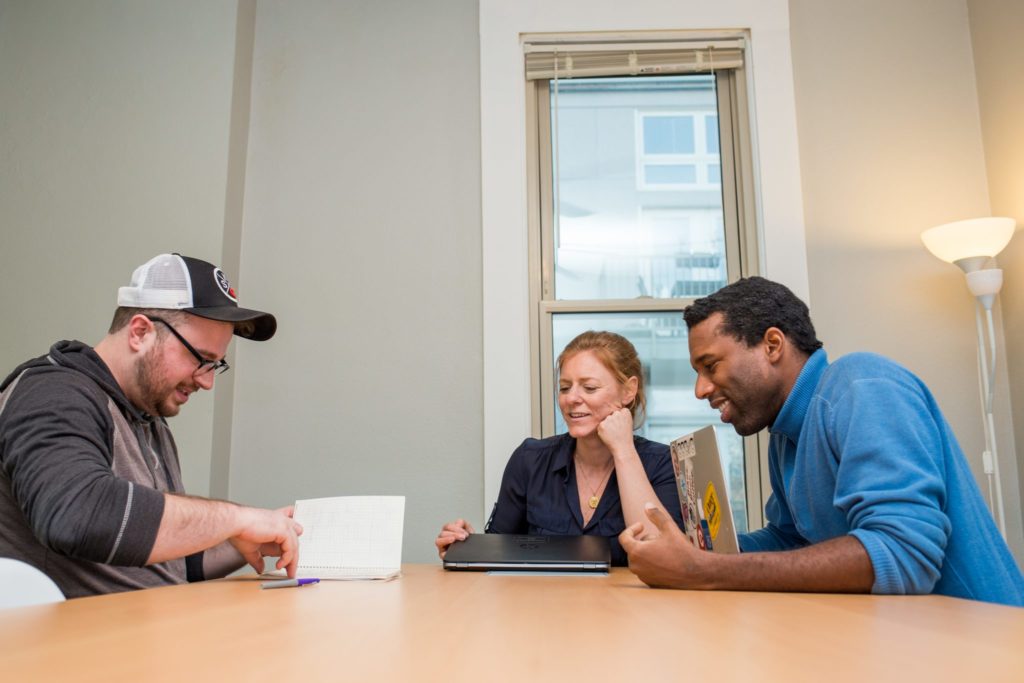 What do you want out of a coworking space?
It seems like a simple question, but most remote workers and small teams that visit us at our Denver locations don't seem to have a clear answer. People can always say a desk, a cup of coffee, a location in a neighbor they enjoy, and strong internet. But they likely already have all of that at home. So why are they here?
Why would you join a coworking space?
As a known coffee lover, friends and coworkers frequently ask me what my favorite coffee shop in Denver is. I always reply that I have several and it depends on what I'm looking for in that moment. If I'm looking to disconnect and read a book then Pablos on 6th probably wins. If I want an indulgent mocha then I recommend Rooster Cat Too in Capitol Hill. If I want a good meeting space with bigger tables then I might suggest Coffee at the Point in Five Points. Why I go to a coffee shop is more complex than just good coffee. Do I want to sink into a worn soft sofa, or do I want to be energized with loud music?
Most of us can relate to this scenario because we are familiar skipping the nearest coffee shop to go to one three extra blocks away because they have a richer roast or serve a flaky berry scone that no one else does. Or you might go to a place because it's an interesting gathering place and you usually strike up an interesting conversation. It's more than just coffee.
Coworking is more than a desk.
Once again, the question is why would you join a coworking space? You want to look for a culture, an atmosphere, and amenities that are the most important to you.
Are you new in town? An open and inviting culture with community events are going to be important.
Are you a freelancer always looking for work? See if there are other freelancers or agencies that collaborate with others in the coworking space.
Do you lead a lot of conference calls? Make sure they have phone booths to escape into.
Do you pack your lunch? If not, then make sure there are lunch spots nearby. If you do then a refrigerator is important.
Do you like to chat throughout the day? Try the space out to make sure it's not full of introverts.
Do you need to work on an external monitors? See if they are readily available to use for free. (Creative Density is oddly the one in Denver that has free extra monitors)
How do you like to connect with people? Ask if they have events that match up to your 'love language'. Some good examples are potlucks if you like cooking, pitch presentation, or community lunches if you want something casual.
Ask yourself what's important to you. Spend time at each space.
Every coworking space will cover the basics. When you are exploring for your new favorite coworking space in Denver spend at least a day at each space. Most spaces will provide you with a free day pass (Creative Density lets you try us out for a week) or you can sign up for Deskpass and try out over 20 Denver coworking spaces for a month. You want to settle in and see if the coworking spaces matches your personality and needs, not just an internet connection.