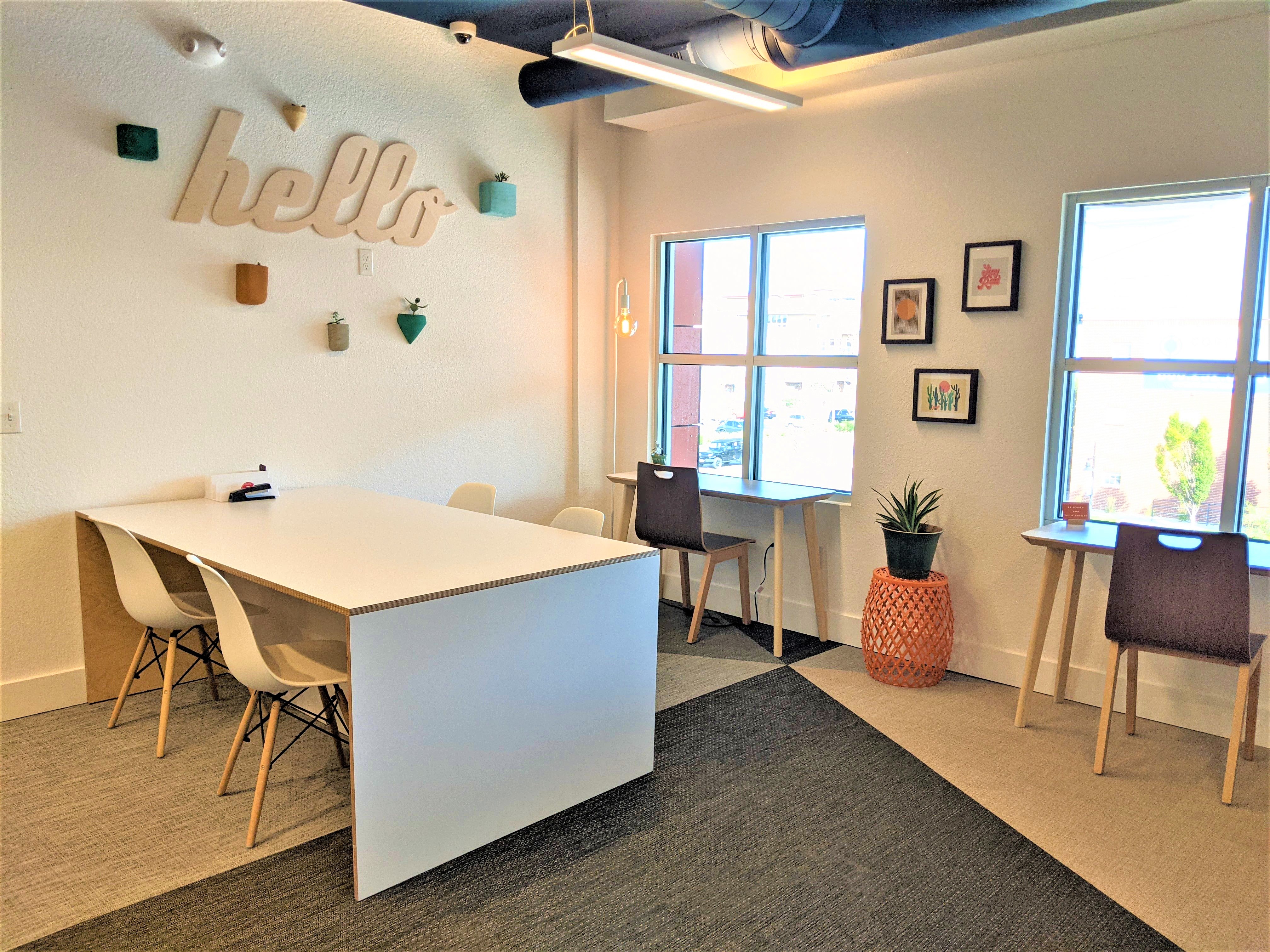 Lone Tree is getting some bright upgrades
Creative Density can't wait to be an active hub again for South Denver's remote workers and freelancers after the COVID pandemic finally settles down once and for all. Our offices where people escape the home are filling up, but not everyone needs four walls and a door and a big huge desk. A lot of us just need friendly faces, a monitor, or just a nap room every once in awhile. We're not just waiting for COVID to end to act, we're making changes now.
One on One Podcasting Room
We're transforming our podcasting studio to be more useful for one on one meetings and recordings. We're switching the office chairs for two lounge chairs with microphones designed to capture two people versus four voices. This not only makes the space look cleaner, but it's also easier to use.
Phone Booths are Coming
Holy cow are we excited for this one. We're finally moving phone booths back into the space so everyone can take phone calls and lead Zoom meetings. It's not only very eye catching, but it's also surprisingly comfortable with a great backdrop.
Espresso Machine for All
Make a latte, pull a shot. For those that need a little more kick than normal brewed coffee, even though we have excellent Huckleberry Roasted Coffee, you now can make a drink as customized as your iPhone's home screen.
Plants, Plants, Plants!
The one thing I missed the most from working from home was having green life all around me. Several members have said the same thing and we are excited to put our green thumb to the test. We're adding plants throughout the space to give it even more of a richer, cleaner, and more homey space.
These are just some of the upgrades we're excited to add to the Lone Tree location. We hope to have them completed by February and then we'll be getting feedback to work on the next round of improvements.
These are improvements for Creative Density Lone Tree. Remember, as members you also get access to our coworking space in Denver's Uptown and Capitol Hill neighborhoods. Plus, Chicago and Lafayette.