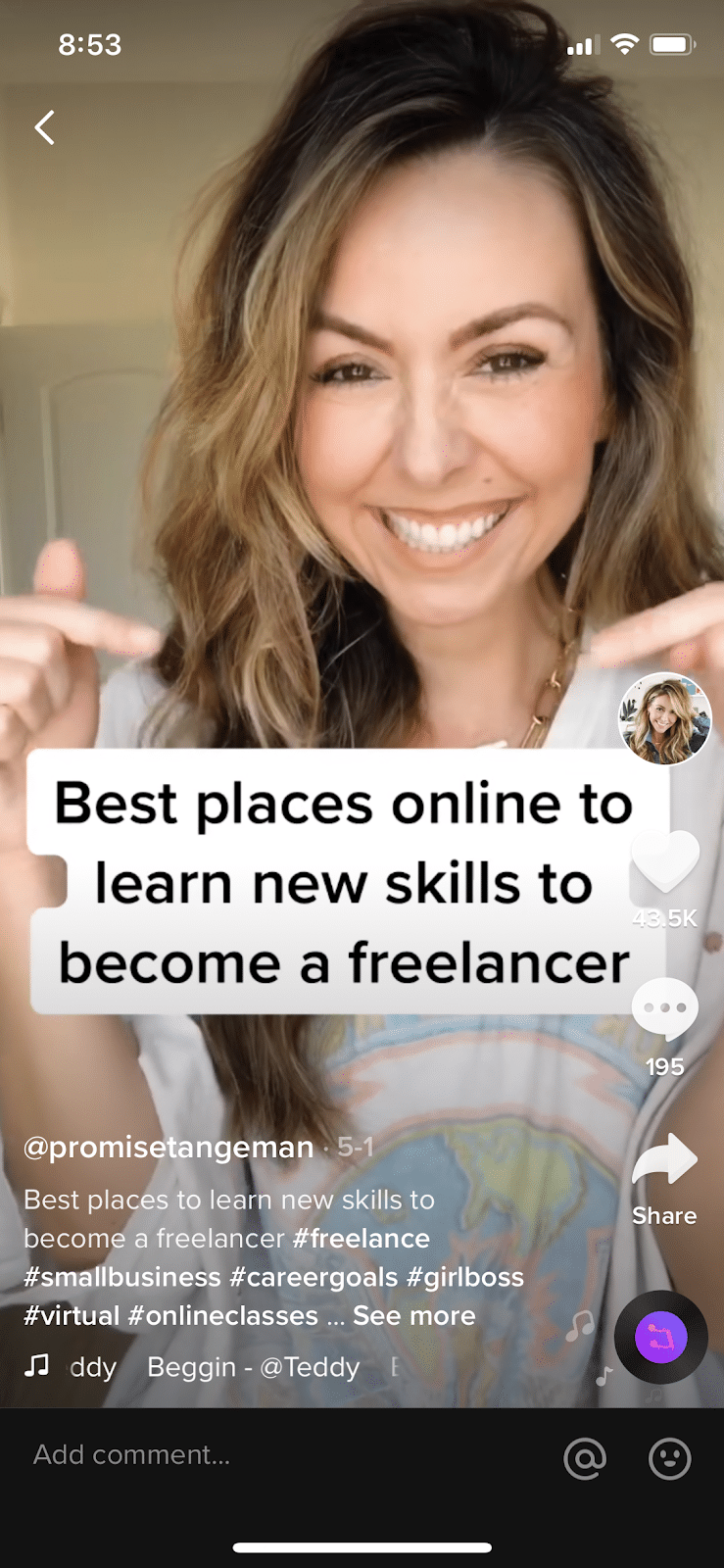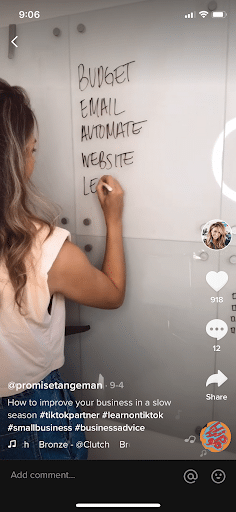 Now that we live in a world where social media is our go to informative platform for almost anything, it's time to get with the whole program and use it to obtain ways to make our business more successful. We've come across a couple talented influencers who use tik tok and instagram to share helpful tips on almost anything business productive. Check out their handles for some sick moves and quality advice to better your business.
Looking to learn new skills as a freelancer? @promisetangeman
One of our favorite girl bosses hitting tik tok these days is Promise Tageman- Wurzell. Promise is a Web designer, Creative Director and CEO.She has been featured in Forbes, Buzzfeed, and Girlboss for her tips on building a brand. Her instagram and tik tok handle is @promisetangeman
If you're a freelancer and looking for more websites for helpful skills and tips, check out her tik tok 'Best places online to learn new skills to become a freelancer'. We love creativelive.com which provides online classes to help you master your passion of any kind!
No matter if you're a freelancer, remote worker, or business owner…check out her tik tok 'How to improve your business in a slow season'. No matter the time of year right now, most businesses are a little slower than normal due to the pandemic. Use this time to get ahead of the game and learn better ways to jumpstart your business before things begin to go back to normal (hopefully soon!)
Looking for Graphic Design and Freelance Tips? Check out @DuendedeDeisgnco 
Main Topics: Graphic design, freelancing and building a small business, interior design.
She just started on TikTok this summer and quickly got up to 141,000 followers and 3 million views by sharing logo design tips and being real with the struggles of freelancing and running a small business. Her tips are to the point, practical often done to dancing , and will help you stay motivated through the day. 
She also shows you behind the scenes in her studio on shows you how it evolves over time with interior design tips, plants, and just creating an overall space of wellbeing during the stressful moments of being a freelancer.
The 'ooohhh I should do that' tip when follower her was when she described how she does photoshoots for branding of her business. Basically, she only does one or two photo shoots a year but makes sure her brand colors are in the background and that her clothes have tones that match. She describes it as a one and done with a few dozen photos to use throughout the year.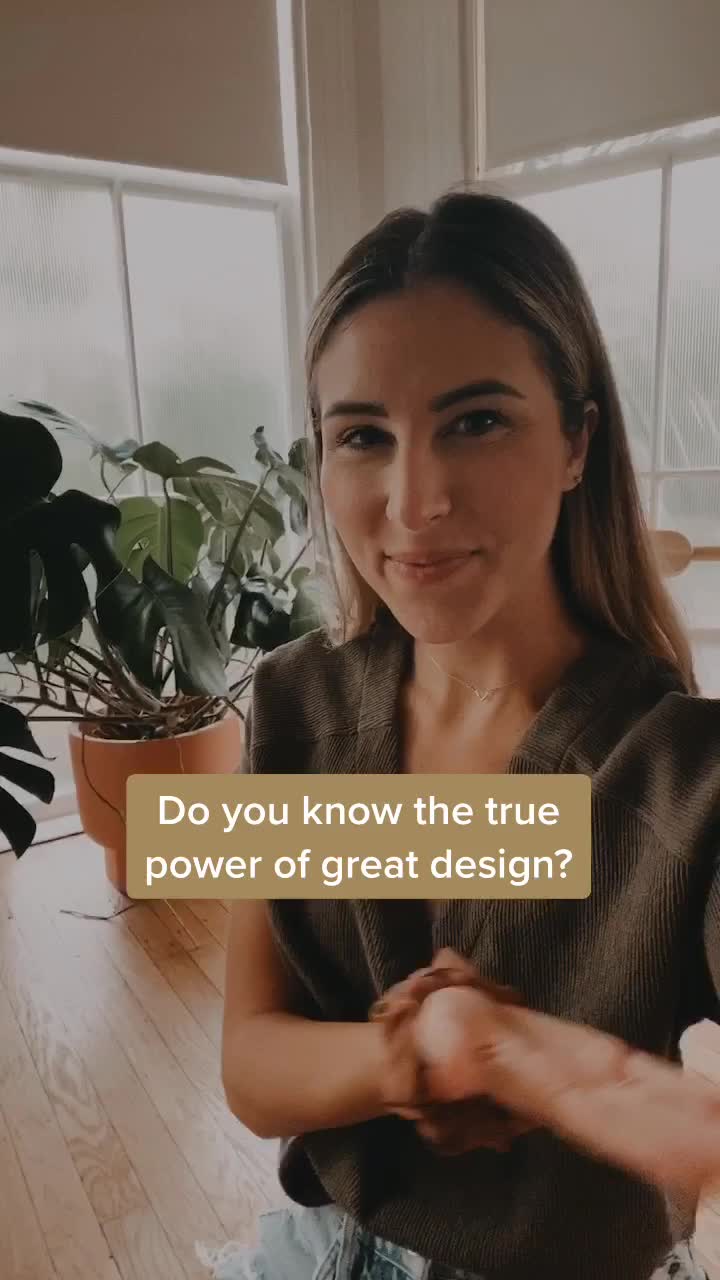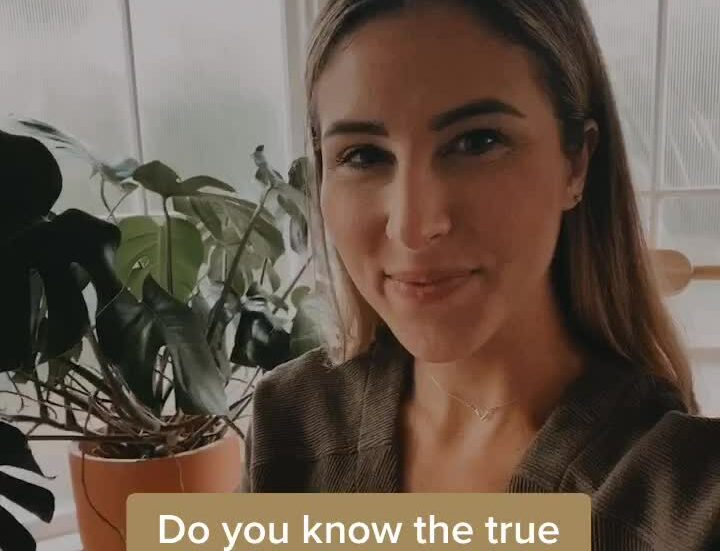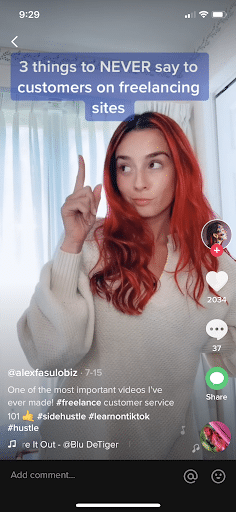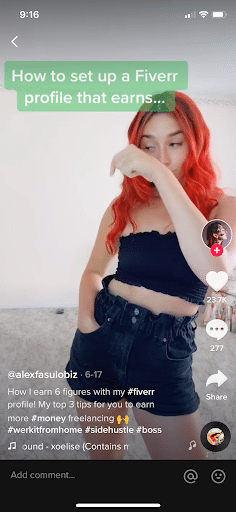 Looking to actually make money on Fiverr? Listen to Alex. 
Alex Fasulo aka the Freelance Fairy known for her serial entrepreneurial skills provides some seriously helpful tips on ways to make mon$ey. She's been a freelance writer since 2015 and brings in 6 figures easily by following her self taught skills. Her tik tok handle is @alexfasulobiz. Instagram handle @alexandrafasulo.
If you're a freelancer, I'm sure you've heard of Fiverr.com. If not, it's a freelance services marketplace which you need to make a profile with immediately! Alex gives some really help tips to make sure your profile is popping and getting the most traction possible. Check out her tik tok 'How to set up a Fiverr profile that earns' but try not to get distracted by her killer dance moves.
Another tik tok worth a watch to make sure you're keeping your freelance duties in check is her tik tok '3 'things to never say to customers on freelancing sites' Yes, there are do's and don'ts of freelance lango
Why I like Tiktok for tips?
When I first joined TikTok I wasn't expecting to learn anything besides a few dance moves. I started searching for a few hashtags tags and found a few stars rising to the top with some helpful tips. TikTok makes learning a lot of fun in snippets. I'm not going to learn the entire Photoshop program on TikTok, but I'll probably learn some tips and tricks that I wouldn't know about otherwise. Plus I always get inspired by the creators and wonder what I should make for it. So stay tuned, there might be some new TikTok acocunts coming your way with clunky but giddy Creative Density dance moves.
I should have left my sofa weeks ago. I was working from home once COVID hit and I didn't realize how much I missed some chit-chat. The other remote workers are super friendly, it feels safe, and theree is a lot of room.