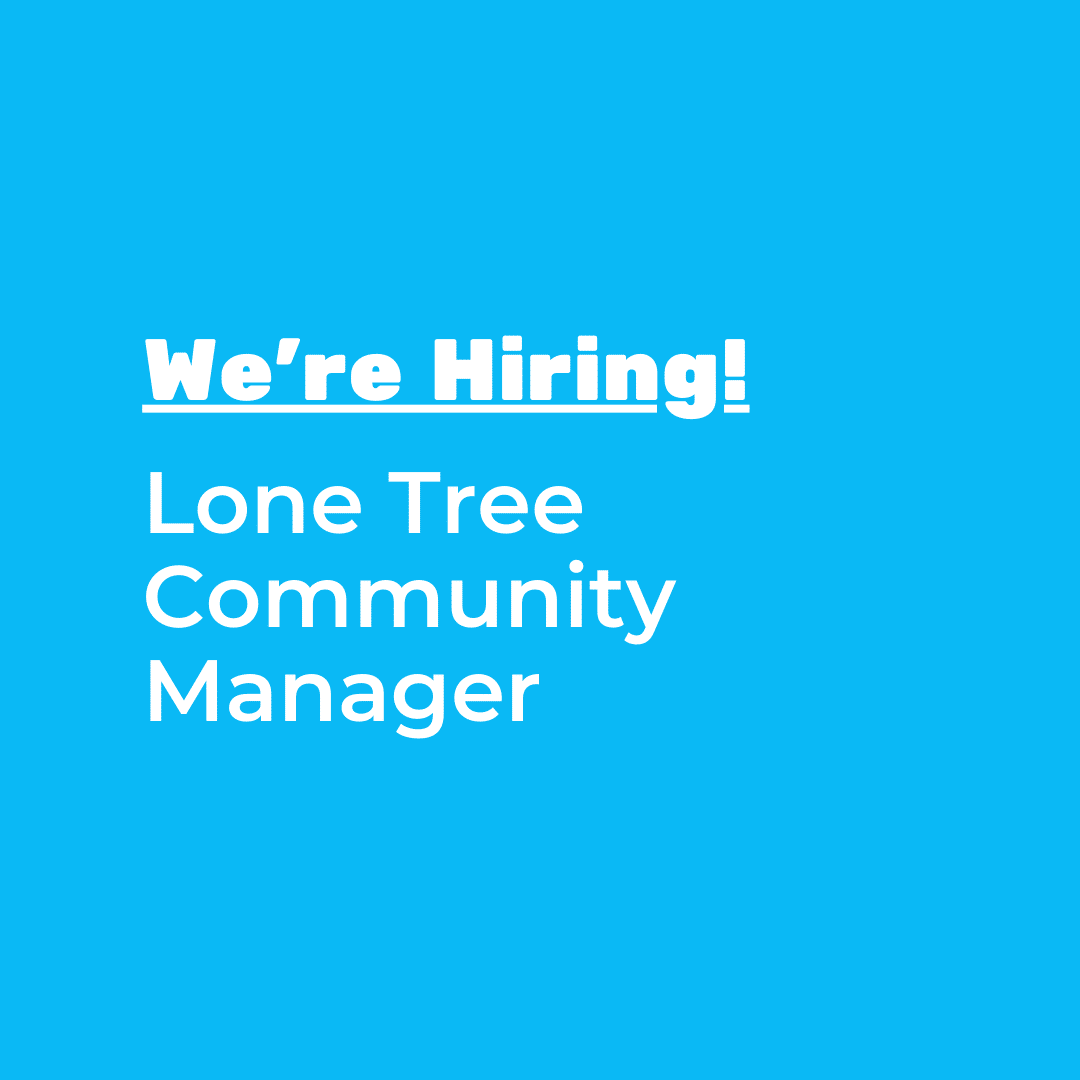 We're hiring a new community manager in Lone Tree
Do you love coworking?  We are hiring a community manager who will be based at our location in Lone Tree (near Park Meadows Mall). This is a great opportunity to join the exciting and growing coworking industry and be part of the Creative Density team.
As a community manager you'll be in charge of the day to day operations at our coworking space and helping out with community events. You will have the support of the Creative Density leadership team to guide you.
Why Work at Creative Density?
Creative Density is not your typical coworking space. Since 2011, we have built spaces that are more about bringing friendly people together than just filling seats. We believe coworking works best as a neighborhood hub for people to do the work they love with a collaborative attitude.
We want to stretch our community members and team members to be entrepreneurs. Our team members have a voice and are given the opportunity to grow in the coworking world through new coworking side-hustle projects, consulting gigs helping others start spaces, or really whatever else idea makes sense. If you have an idea, we want to hear it.
We are open and transparent in what we are doing and why. No shady dealings.
Job Responsibilities
You are the community manager. It's your space and it's your community. You will be fully supported by the Creative Density leadership team. Your daily responsibilities will be opening the space, creating a casual and fun atmosphere, and making sure the community knows how to use the space and always has fresh coffee.
You're helping out with planned events, sharing on social media weekly, celebrating wins inside the community with treats, bouncing ideas with members, and giving high-fives, You are reliable, punctual, organized & polite.
Main Duties
First point of contact for the space, sales & customer service
Follow up with leads from the website and walk-ins
Greet people for tours and follow up with them
Manage conference room bookings 
Know every member by name and at least a few fun facts about them
Make a lot of coffee
Keeping the space organized, clean & tidy
Order supplies when things run low
Share on social media weekly
Who are we looking for?
We are looking for an energetic, friendly, organized person that loves being helpful and supportive. Ideally, you have another part-time job or passion. You are a self-starter that wants to take ownership of a project. If you are really good at social media or possess any marketing or photography skills, then you have a leg up.
What if I'm starting my own freelance thing?
Great! We love people that would be part of the community anyways. You keep doing your freelance work, but don't let it distract you from the coworking work.
How many hours?
20 hours a week
Pay:
$17.50 to 20 an hour
How to apply:
Send your resume to sophie@creativedensity.com along with an introduction video introducing yourself & telling us why you are the perfect candidate for this job.